Yay for October! It's my favorite for many reasons. I love fall weather and the sweaters and boots. I love watching football all weekend long. I love watching the leaves turn color. I live in a very spectacular area that draws a lot of fall tourists just to look at our leaves. They are just starting to turn so be watching for pictures! I love pumpkins. And, maybe best of all, my birthday is in October and I love my birthday! I know, most people don't love their birthdays as they get older, but I sure do! I'm hoping to put together a little birthday giveaway in the next couple of weeks so stay tuned . . .
Anyway, now that you know my love for October, you could probably imagine how excited I was to see the October Currently from
Farley
show up in my blog feed. Well, here it goes . . .
I'm listening to my morning silence which I treasure! The hubs is already gone for work, my daughter is already on her way to school, and my son isn't up yet. I get about 45 minutes of ME time every morning!
I'm loving that it's October--no explanation needed if you read the beginning of the post!
This morning, I'm thinking about my awesome parents. I'm lucky enough to still live in the same town as my parents. They help us out so much when it comes to getting the kids where they need to go! My daughter is on student council at her middle school and their meetings are at 7:15am every other week. My terrific father volunteered to come pick her up at our house and take her to school those mornings so I didn't have to get my son out of bed and ready for school so early. Tonight my mom is helping with shuttling kids from school to meet my hubby to take the kids to soccer practice because I have an after school meeting from 4-6pm. They are the best and I'd be lost without them!
I really want a day off of school so I can catch up on all the blogs I follow and make all the ideas floating around in my head a reality! I seriously don't know how some of you do it! All these great products and posts keep coming up in my blog feed! I have some great ideas, but between school, soccer, dishes, and laundry, I'm exhausted by 9:30 each night and I'd fall asleep on my laptop if I tried to do anything then! Sadly, we don't have a day off until Thanksgiving so I'll just keep writing all my ideas down and get to them when I can!
I need to go shopping. I know we all say that, but I think the situation really is dire. I have like two pairs of pants that are school worthy. It's time . . .
And, now my favorite part of this Currently--the trick!
Maybe you've already heard of this app--I think I may have even blogged about it before, but I really love it and use it a million times a day!
This app allows you to create multiple lists. That's what I love about it. I can pick who gets to use the iPad, partners for activities, errand runners, etc. and never use the same set of sticks. That allows me to keep track of who hasn't had a turn yet. It also allows you to give each student a level and then it will create question starters for you using Bloom's. I've never messed around with that, but it might be something you're interested in!
Now, head over to Farley's blog so read all the other Currentlys! There will be a trick or a treat waiting for you on each post! How fun is that!?!?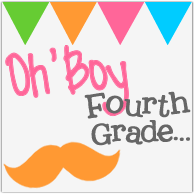 Happy October everyone!