Wow! It's time again for my favorite linky party and it couldn't come at a better time! We've been back to school for 9 days and it's kicking my butt! I'm always so busy with being sure I'm prepared for each day and keeping up with my kids' schedules that I feel as though I've been neglecting all you fine followers. I haven't even had a chance to post anything quick on
my Facebook page
! If you really miss me, then you should follow me on Instagram @alwaysanadventureink because I do keep up with that!
So I was so glad for a long weekend AND the September edition of Currently to get me back on track with this blogging thing! I love linking up with
Farley
each month!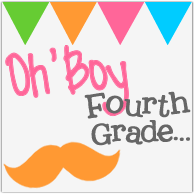 So here's what's currently going on with me . . . .
Well, when I typed that I WAS listening to silence! The kids were still in bed and hubby was reading. Now, the kids are up and Good Luck, Charlie is blaring in the background! It was good while it lasted . . .
I love, love, love football season. Our community really supports our sports teams so Friday night football is a big deal. Then on Saturdays, it's GO BUCKS! for this Ohio State loving household! And, of course there's the Browns to root for on Sundays. Yes, we love our Browns no matter how painful and frustrating that has been over the years!
I have a lot of things I want to get done today. Some of it is school work and some of it is housework. I really need to get started so I also have time to enjoy my family this afternoon. Hubby's birthday is Wednesday so we are combining a Labor Day picnic with his birthday party. Luckily, my mom offered to host so I don't have to do too much of the prep! But, hey, blogging was on my to-do list so I'm good, right . . .
I really want a pair of red Toms. I've never had Toms before and I think I would love them for school. I want red ones because our school colors are red, white, and blue so they would be great for our spirit days and all the sporting events I go to. And, of course, they would be great with all my Buckeyes gear, too. My birthday is in October, so I'm thinking maybe an early gift to myself?
I really must go sort out the laundry and get it started. If not, my son may have to stay home from school tomorrow! It's slim pickings in the clothes department around here right now!
And my "Love Yourself" spot
I hate spending my weekends cleaning the house so I'm really going to try to stick to one of those lists I found on Pinterest that gives you one chore to do each night. I think I will be a much happier person!
I was great about working out over the summer, but once school started and my kids needed transported all over for soccer and other various activities, I got out of the routine. I feel so much better when I'm working out so I really need to get back at it.
I'm going to try to stop working on both school things and housework by 9pm each night and watch some TV with the hubby. Maybe I'll be able to unwind and sleep better if I start to turn off my mind earlier!
So that's what's up with me! I'm off to check out all the other Currentlys and link up with Farley!
Enjoy the last day of your long weekend!