Today my monthly post over at
Teaching Blog Round Up
is all about my love for The Daily 5. Head over there and check out the big reasons I'm such a fan of The Daily 5 in my classroom. If you are on the fence about whether or not to implement it this year, my advice is DO IT--you won't be sorry! Click the button below to head over there and learn more!
I also wanted to share with you a quick peek at the Rock Star name plates that I'm working on. They are all but finished, but I just need to do the extra steps to make them editable so you can type your students' names right on them. Hopefully they will be up in my store by tomorrow. Wishful thinking would say today, but if you follow me on instagram (@alwaysanadventureink), you saw that big ole bucket of green beans that I snapped yesterday. Well, they aren't going to can themselves, so that's what's on my agenda for today!
Obviously, there is a boy version, too! There will be 8 different name plates in all, 4 girls and 4 boys. I will also be including tags for book bins that fit perfectly on the front of the book bins from Really Good Stuff. Stay tuned!
And, I'll leave you with a FABULOUS giveaway to check out today--And the next 25 days as well!
The Polished Teacher
is celebrating her Bloggy Birthday with an Alphapalooza giveaway! People, it's HUGE! She will be featuring bloggers that begin with each letter of the alphabet for the next 26 days. Today is Day 1-Letter A (obviously!) so you will find an item from yours truly up for grabs today along with several others Letter A bloggers!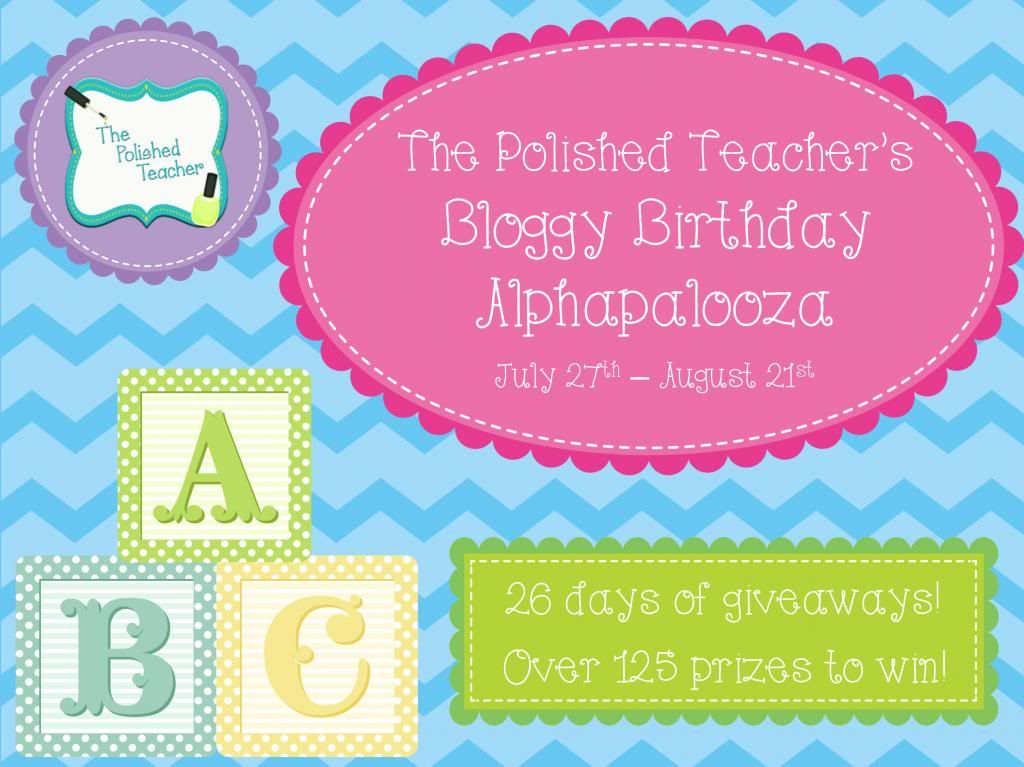 OK, I'm off to can those green beans--and I also have the laminator heating up on the kitchen counter, too! You know, teachers are the best multi-taskers!