It's Sunday, Sunday Sunday! Time for me to link up with
Michelle at Fabulous in First
for a little bit of my randomness! And this post truly is random so be prepared! Be sure to read this one all the way through to the end to see how I'm paying it forward!
Yesterday my husband's cousin hosted a huge chicken BBQ. It was just a fun summertime day complete with a serious cornhole tournament (yes, that's 4 sets of cornhole boards going at one time!) and a home made slip-n-slide! Fun times!
This little beauty jumped into my cart at Walmart the other day. I haven't had a chance to even get it out of the box yet, but hopefully later this evening, I'mll be giving it a test run. Everyone tells me I won't be disappointed!
I've been working on making clip charts with different themes. My latest one is almost finished and should be up in
my TpT store
tonight or tomorrow. Here's a sneak peak. I love the owls!
This weekend, my blogging buddies and I that contribute to Teaching Blog Round Up are hosting a giveaway and a freebie hop to get you through the Dog Days of Summer. You can read about it
HERE
and download all your freebies from the linky party. Also, don't forget to head over to TBR to enter the giveaway. It ends tonight!
And finally, you've made it to the Pay it Forward portion of this post! Yesterday, I was the lucky winner of a fantastic Instagram giveaway by Stephanie of
Primary Possibilities
.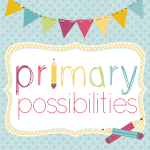 We interrupt this post to bring you a Public Service Message:
1. If you haven't checked out Instagram, do it NOW. So much fun goes on over there!
2. If you don't follow Primary Possibilities, do it NOW. It's a super blog with lots of great information.
OK, back to the regularly scheduled post. As I was saying, I was the winner of Stephaine's giveaway. I never win everything so imagine my excitement when I'm scrolling through Instagram, and I see this!
Guys, that's me! Yay! Well, when I was downloading my goodies that the sweet Stephanie sent me, I realized that I had already purchased one of them and use it in my classroom every day. The other day I blogged
HERE
about her It's Time for Lunch pack and how they make my morning check-in run so much smoother. These lunch time choices were one of the prizes that I won.
Since I already have them, and I think they are terrific, I had an idea. After clearing my plan with Stephanie (she thought it was a FAB idea!), I'm going to Pay it Forward by giving away this set to one of my fabulous followers! That's right, you could win this! All you have to do is leave a comment along with your email on this post and at noon tomorrow, I will have my kids draw a number. If it's you, I'll send it to you! Fun, huh?! I'm so excited that I can turn my prizes into a prize for someone else!
Whew! I hope you stuck with me for all of that!